---
Augmented Reality to disrupt your tasting sessions!
Published on Apr 7, 2020
Communicate about the Wines & Spirits, the DNA of AR Winelabels!
Share via email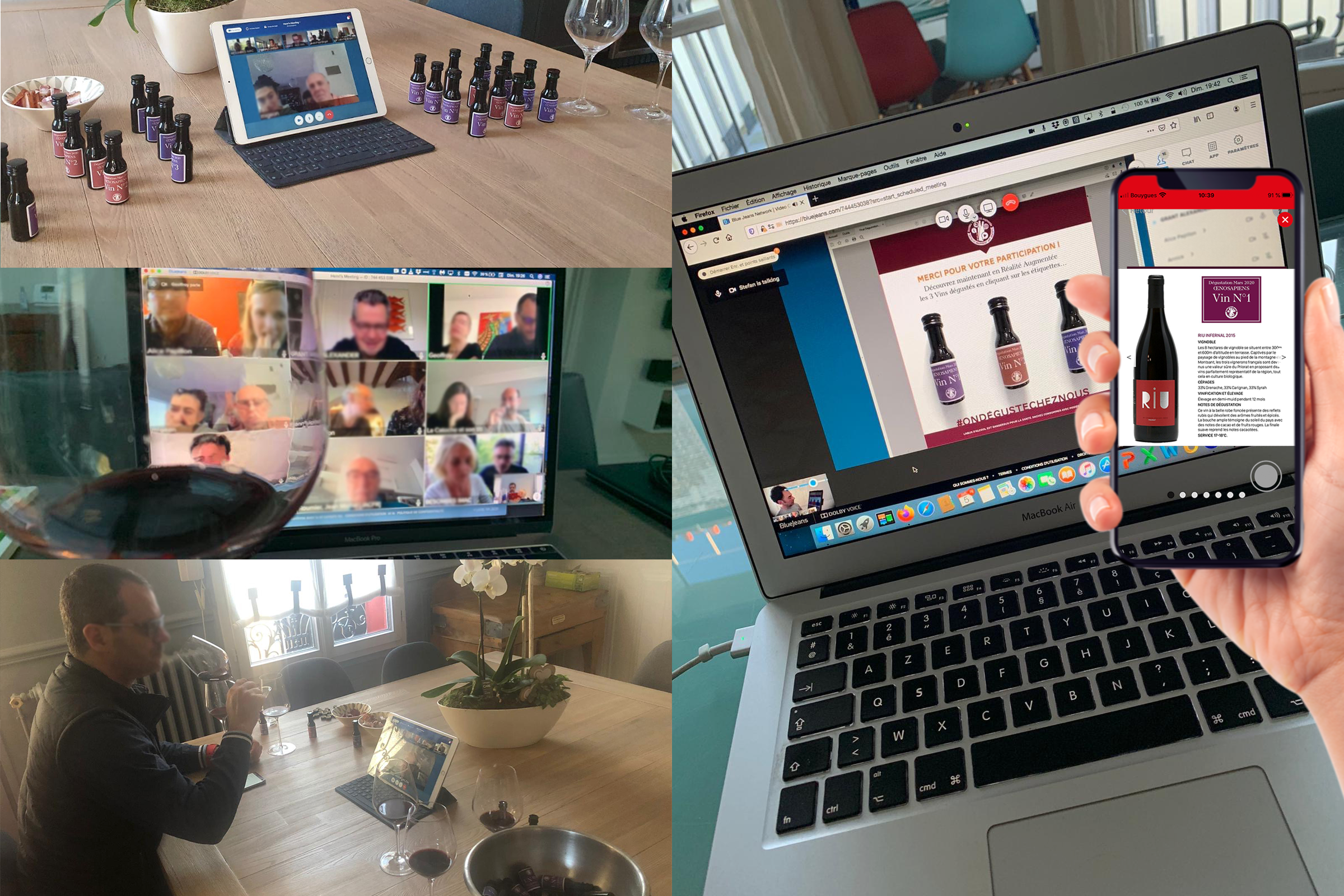 Animation of the group during the E-tasting
---
In addition to our Wine & Spirits labels, we offer blind tasting sessions via videoconference with augmented reality content.
First time, Sunday, April 5 with a group of 27 enthusiasts who meet to taste blind 3 wines selected by AR Winelabels in the
Vinovae
catalog and repackaged in Vinottes.
On the program, identify the region, the appellation, the grape variety (s), the vintage ... and why not the so-called cuvée!
Answers and discoveries of the 3 cuvées in Augmented Reality with the SnapPress application from our partner ARGO.
Second session in April with a group of 25 colleagues from a human resources company, for whom keeping in touch is essential! A big thank you to Grégoire, president of Vinovae with whom we were able to set up these projects despite the general confinement imposed by the Covid-19.
A good spirit of mutual aid among the Members of La WineTech.
Curious, interested, ready to go? The AR Winelabels team is at your disposal: contact@ar-winelabels.com
Other medias related to this post
AR Winelabels and Vinottes for blind tasting
Results and information available in Augmented Reality