---
Meeting around a «wine tasting at a distance», a great human experience!
Published on Apr 24, 2020
This incredible experience was on the program for the evening of Thursday, April 23, in this sixth week of confinement.
Share via email
Pauillac : informations available in Augmented Reality
---
The teams of GRANT ALEXANDER, a consulting group in Human Resources, were able to share 2 red wines for a blind tasting session in which 27 employees of the group took part.
For 1h15, the tasters exchanged with the animators on the qualities of the wines, the aromas, the origins of the wines, the grape varieties, the geological composition of the soils and the terroirs in general or finally the vintages of these 2 vintages.
A questionnaire in the form that QCM for the 2 wines allowed to distinguish those of them who wished to give their opinion. The facilitators then introduced the bottles with shared visual aids, describing the areas and their characteristics.
The winner of the remote tasting contest will receive a bottle of good Champagne.

An e-tasting with a document enriched with digital content accessible in Augmented Reality via the Snappress application of our partner ARGO.
The 2 wines presented were a Pauillac, La Fleur Peyrabon 2011 from the Bernard family and a Cairanne 2017 from Romain Duvernay from newRhône Millésimes.
The bottles reconditioned in «Vinottes» of 2cl were shipped to the 4 corners of France; proof of this is that even an "e-tasting" also brings women and men closer!
A big thank you to the GRANT ALEXANDER employees for this beautiful and rich experience.
Other medias related to this post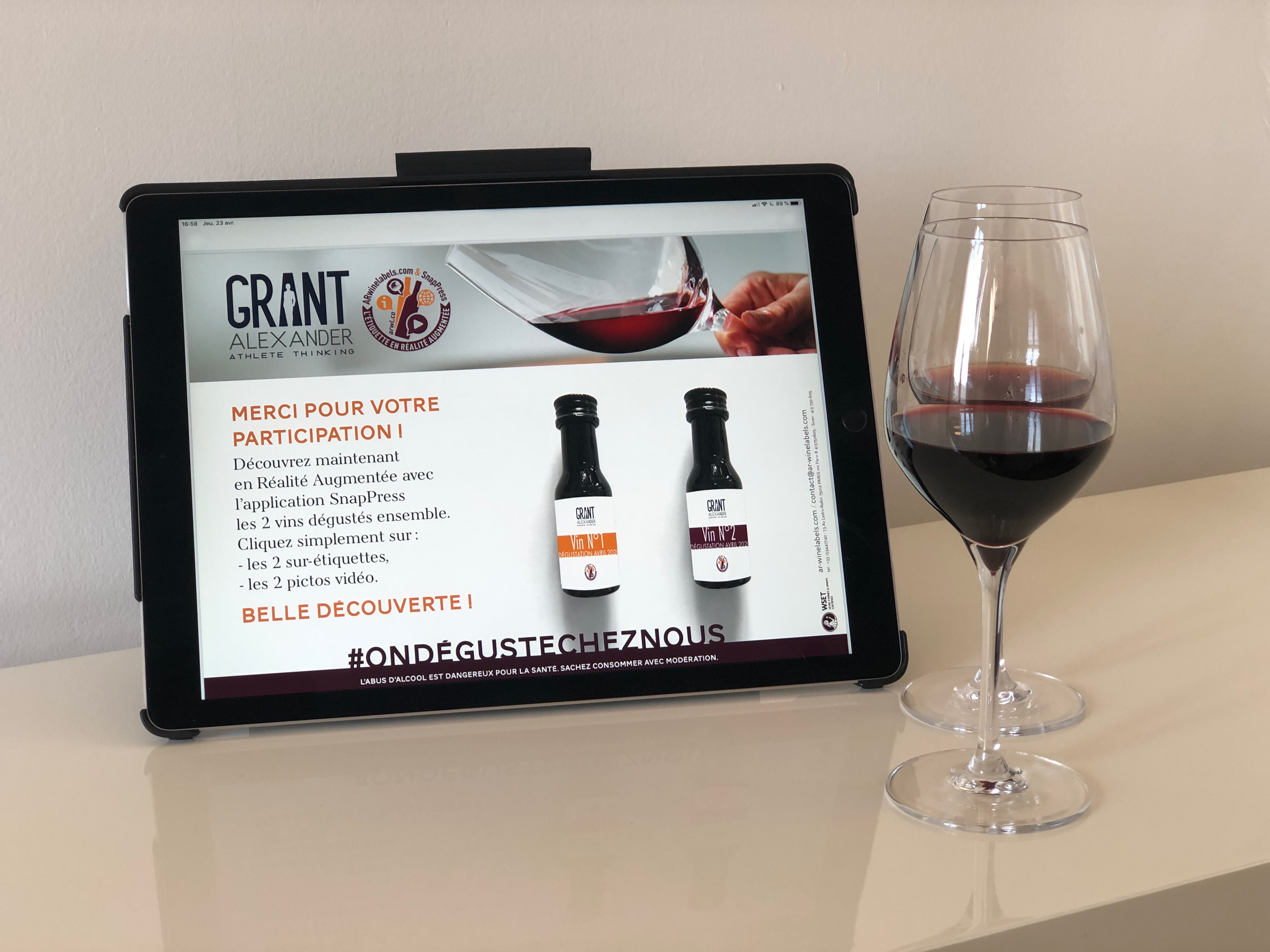 Results and information available in Augmented Reality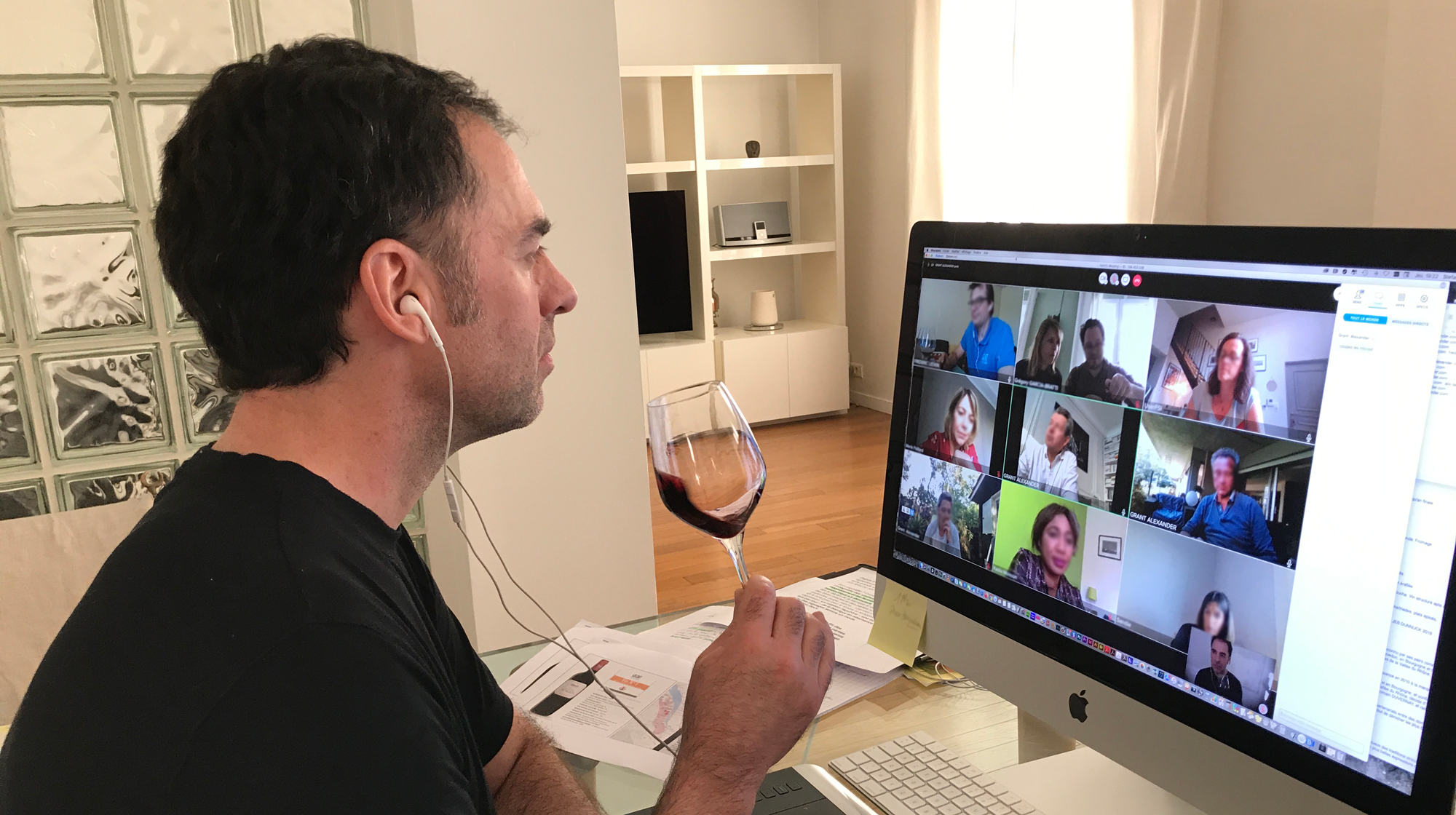 Animation of the group during the E-tasting