---
Instagram, TikTok, Augmented Reality, digital levers to address new consumers!
Published on Jun 30, 2022
You were unable to attend the conference "New generations, new codes? How is communication around wine being reinvented? » during WineParis2022… the replay is available, great discovery!
Share via email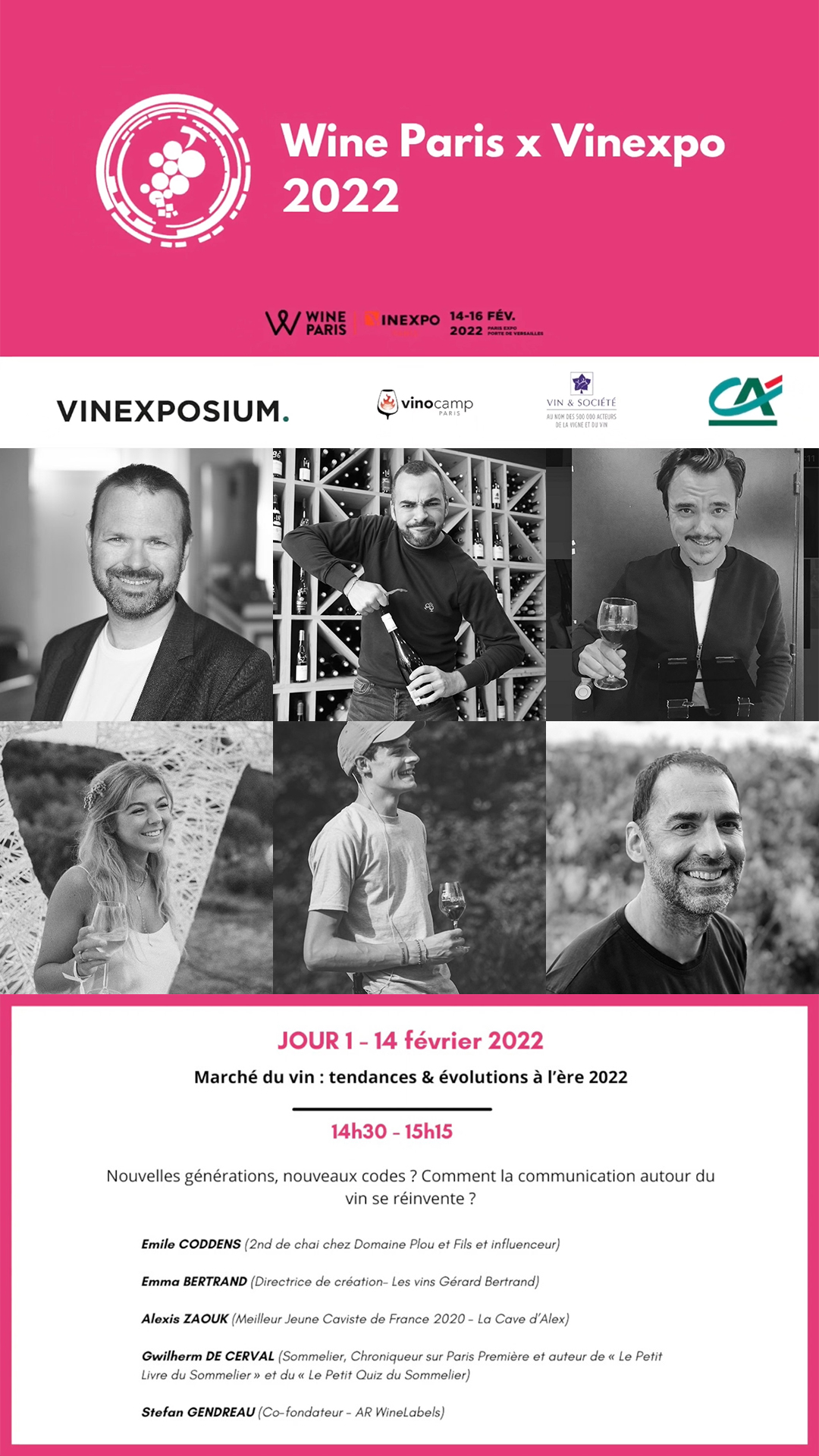 WineParis 2022 Conference "New generations, new codes? How communication around wine is being reinvented?"
---
Today, all sectors are reinventing themselves. Advent of digital, change in consumption habits, new societal motivations…. Wine is no exception to this phenomenon, led by a new generation, which engages and federates. Discover the new codes and practices that are redefining the contours of the wine sector.
A round table in the space Vinocamp La WineTech Perspectives, led by Arnaud DAPHY and his 5 guests: - 
Alexis ZAOUK
 -
Best Young Cellarist of France 2020 & Cellarist at La Cave d'Alex
- 
Gwilherm DE CERVAL 
- Sommelier, Columnist on Paris Première & Author
- 
Emma BERTRAND 
-
Trade Marketing Manager at Les Vins Gérard Bertrand
- 
Émile CODDENS 
-
Influencer & 2nd Cellar at Domaine Plou et Fils
- 
Stefan GENDREAU
 -
Co-founder of ARwinelabels
Click and access the 1-hour replay filmed (FR only) by the Vinexposium teams on the La WineTech #Perspectives & Vinocamp space.