---
Alert, press briefing! ARwinelabels is quoted in L'Express Hors-Série Vins, Champagnes & Spiritueux
Published on Jun 10, 2022
«NOUVELLES ENVIES» title of the cover of L'Express Hors-Série Vins, Champagnes & Spiritueux, available since yesterday Thursday, June 9th!
Share via email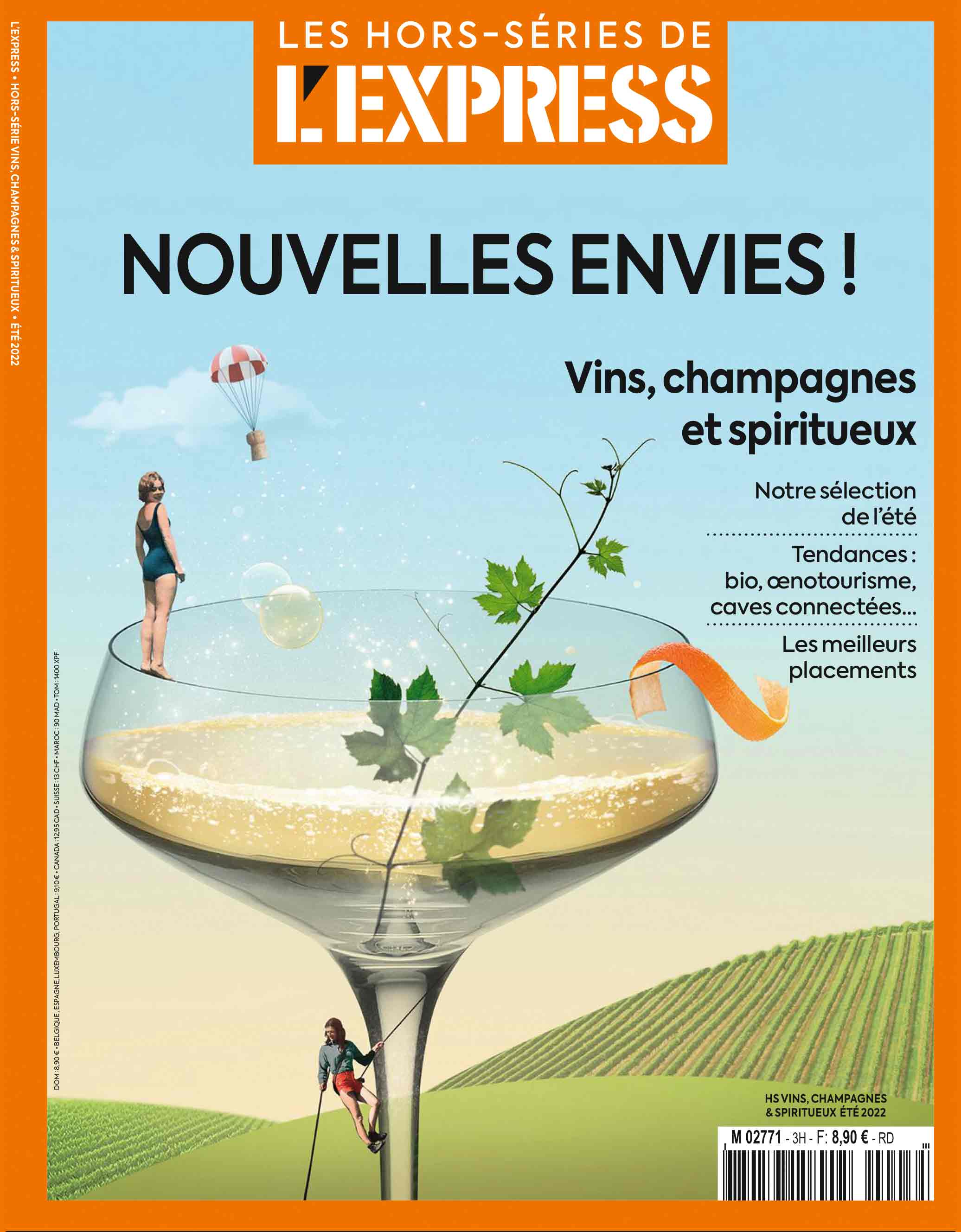 "NEW DESIRES" Cover L'Express Hors-Série Vins Champagnes & Spiritueux June 2022
---
100 pages dedicated to the world of wine including a 10-page booklet dedicated to the players in the digital offering, hardware as software.
There are a number of
La WineTech
start-ups that are innovating in all sectors, from vines to wine glasses, wineries and distribution… all wine sectors are represented!
A complete page dedicated to the digitalization of bottle labels with interview of Stefan Gendreau co-founder with Annick Ratsimanohatra of the ARwinelabels start-up. Many thanks to Léa Delpont for highlighting our offers and services dedicated to all types of wine farming.
And thank you for supporting the professional press (print & online):
- go buy this Hors Series Wines, Champagnes & Spirits: only 8,90€!
- and access a complete overview of the wine sector: Consumption, Wealth, Investment, Environment, Digital, Sharing & Selection, etc. Very nice discoveries to all!
Other medias related to this post
"WORLDS CONNECTED" the Digital Notebook L'Express Hors-Série Vins Champagnes & Spiritueux June 2022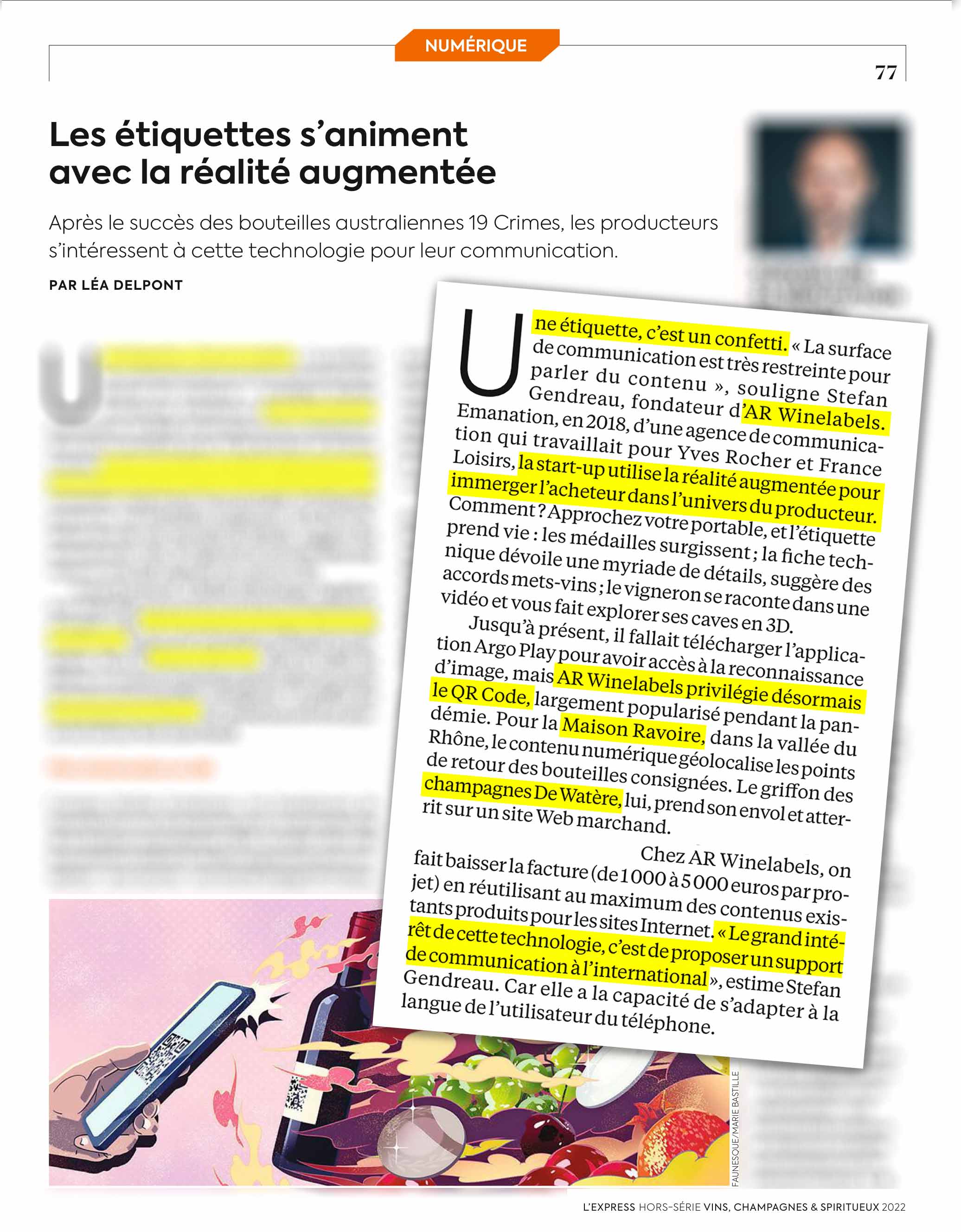 ARwinelabels and Stefan Gendreau in L'Express Hors-Série Vins Champagnes & Spiritueux June 2022