---
#VIVATECH2023 (r)evolutions at Ruinart!
Published on Jun 16, 2023
Seen on the LVMH space, the new cuvée Ruinart: Blanc Singulier! A bottle with a disruptive label, a 100% chardonnay juice, not dosed with a majority base 2018 vintage. A Brut nature, witness to the climatic evolution of Champagne.
Share via email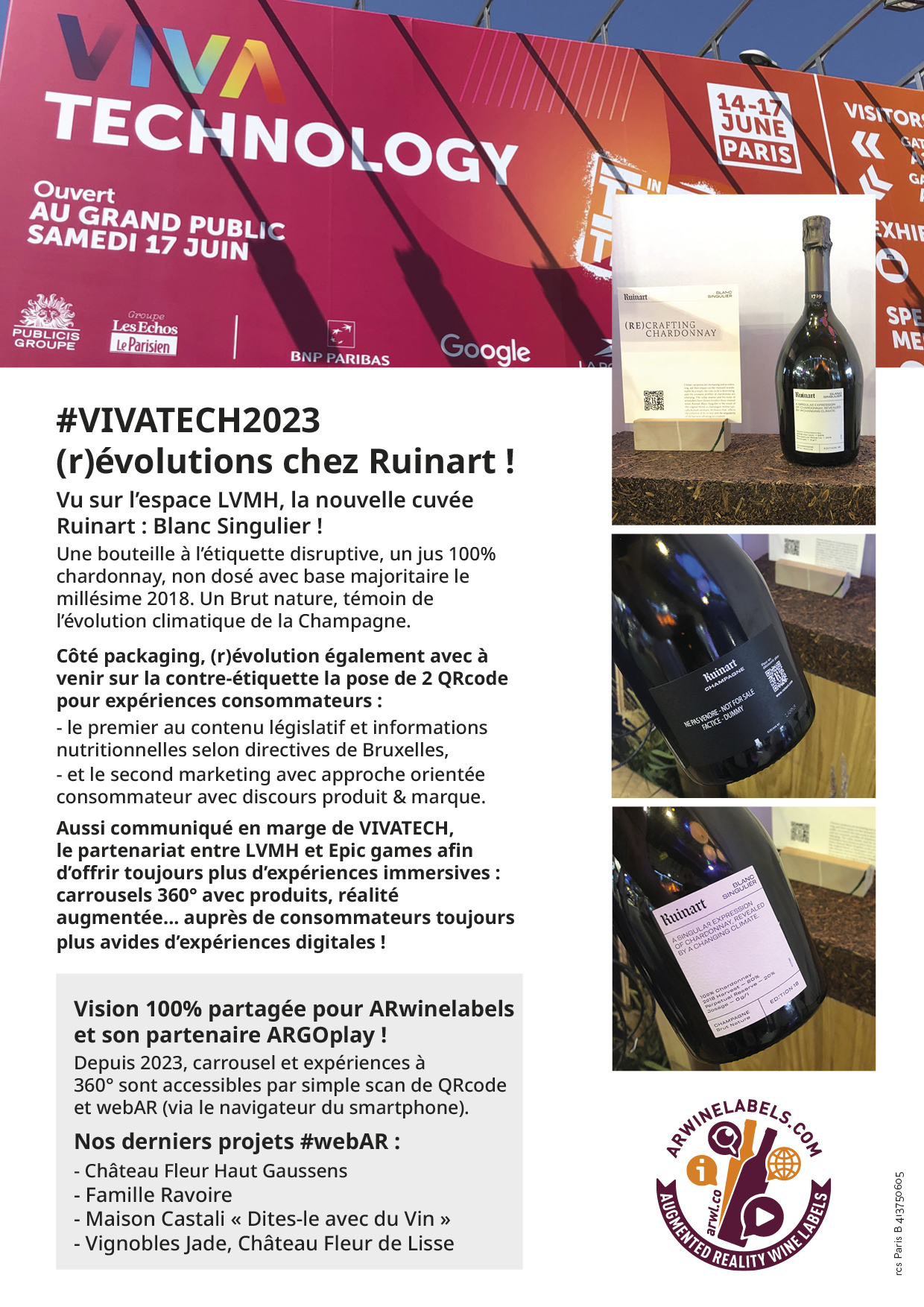 ARwinelabels and Vivatech 2023 QR code Marketing and Augmented Reality
---
On the packaging side, (r)evolution also with the future installation of 2 QRcodes for consumer experiences on the back label: - the first with legislative content and nutritional information according to Brussels directives, - and the second marketing with a consumer-oriented approach with product & brand discourse.
Also communicated on the sidelines of VIVATECH, the partnership between LVMH and Epic games in order to offer ever more immersive experiences: 360° carousels with products, augmented reality… to consumers who are ever more eager for digital experiences! 100% shared vision for ARwinelabels and its partner ARGOplay! Since 2023, carousel and 360° experiences have been accessible by simple scanning of QRcode and webAR (via the smartphone browser). Our latest #webAR projects: - Château Fleur Haut Gaussens - Ravoire family - Maison Castali "Say it with Wine" - Jade Vineyards, Château Fleur de Lisse
Other medias related to this post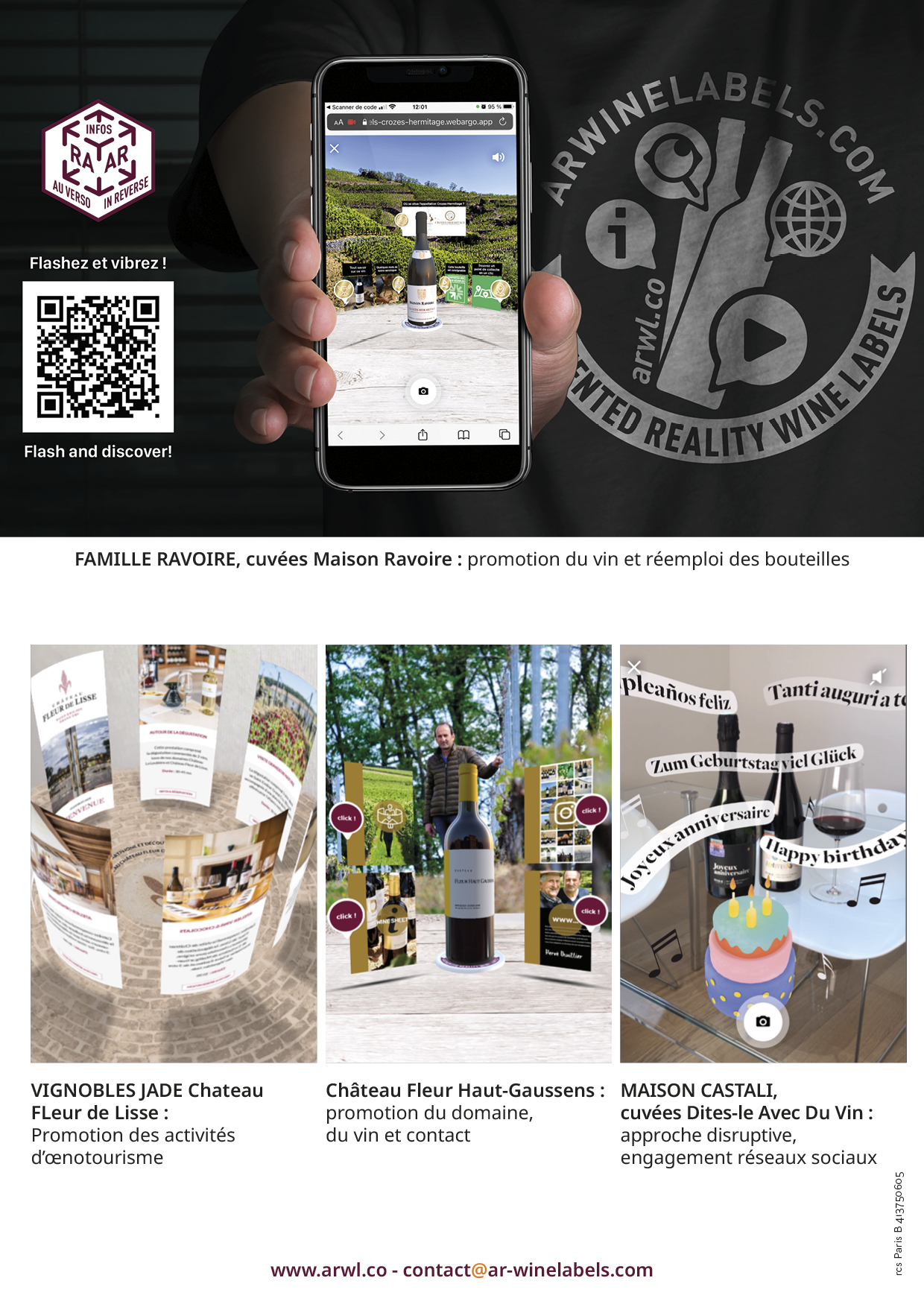 QR code augmented marketing and customer projects accessible via webAR