---
Ravoire's 2021 Crozes-Hermitage Rouge is currently on sale.
Published on Dec 15, 2022
For this new vintage, innovations awaited by consumers!
Share via email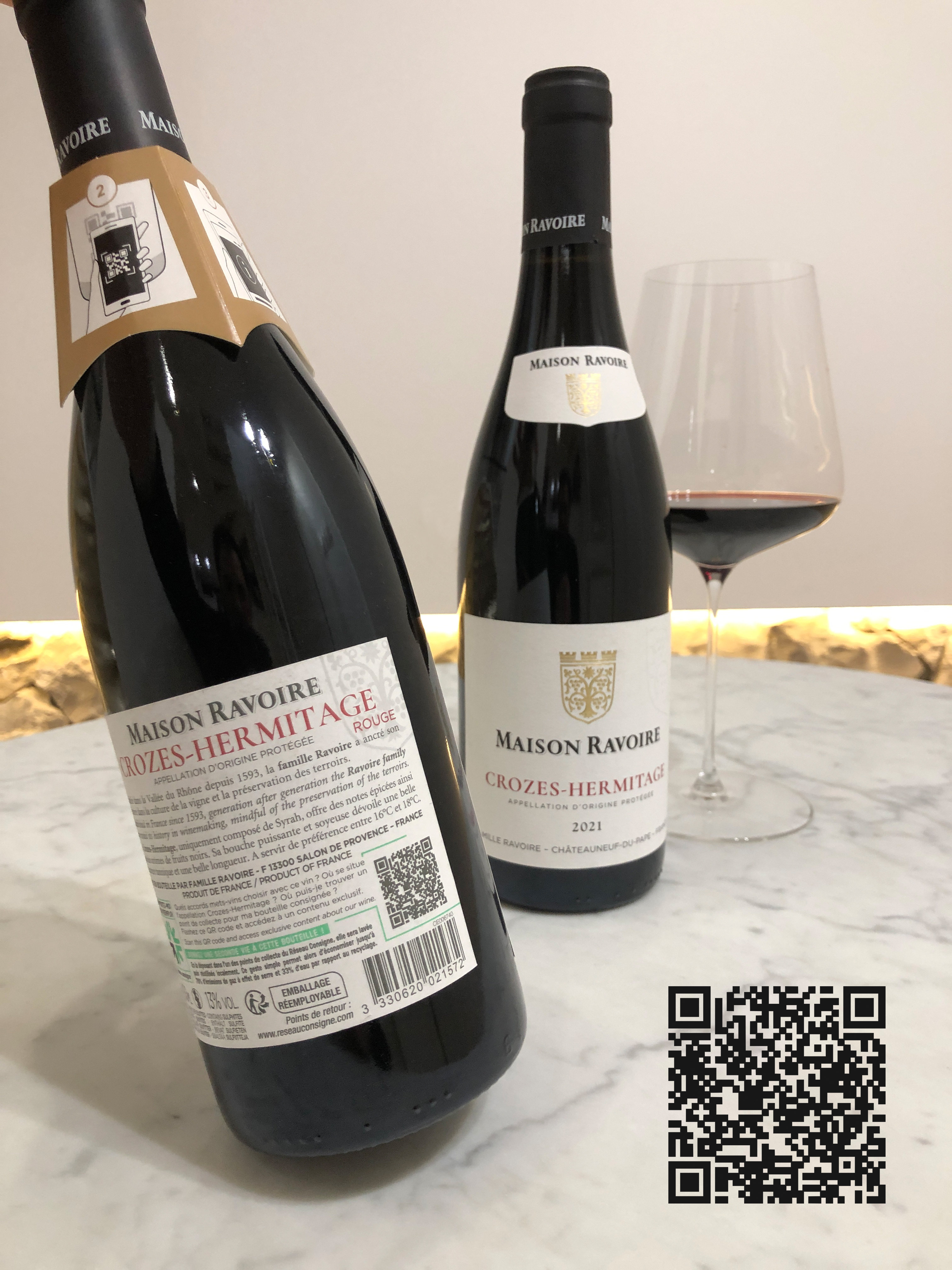 Expériences immersives en webAR pour le Crozes Hermitage Rouge 2021 Famille Ravoire
---
Indeed, it is not uncommon for the Wine & Spirits Houses to be at the forefront of trends and to listen to consumers…
At ARwinelabels, we confirm that the RAVOIRE Family has this DNA in it, as revealed by the label of the Crozes Hermitage Rouge 2021 Maison Ravoire, cuvée destined for mass distribution with:
- the display of their noble origins with coat of arms and labels with a sleek and premium design, - the desire to communicate as widely as possible about its wines and actions with a detailed label, - curiosity and open-mindedness with the implementation of innovative projects such as the webAR accessible by QRcode for immersive, global and intelligent communication.
Are thus accessible in Augmented Reality:
- the work of the house oenologist and his perception of wine, - the discovery of the cuvée in detail with the location of the region and its appellation area, - the company's CSR commitment with its actions in favour of the reuse of wine bottles with educational video and access by geolocation to the deposit network. A cuvée to marry preferably with beautiful red meats (in this season think of game birds) but also perfectly suited with tasty dishes based on vegetables enhanced with herbs and spices … … And as always to share with your friends and families for more conviviality and to appreciate with moderation. Alcohol is prohibited for under-18s (in France) and pregnant women.
Other medias related to this post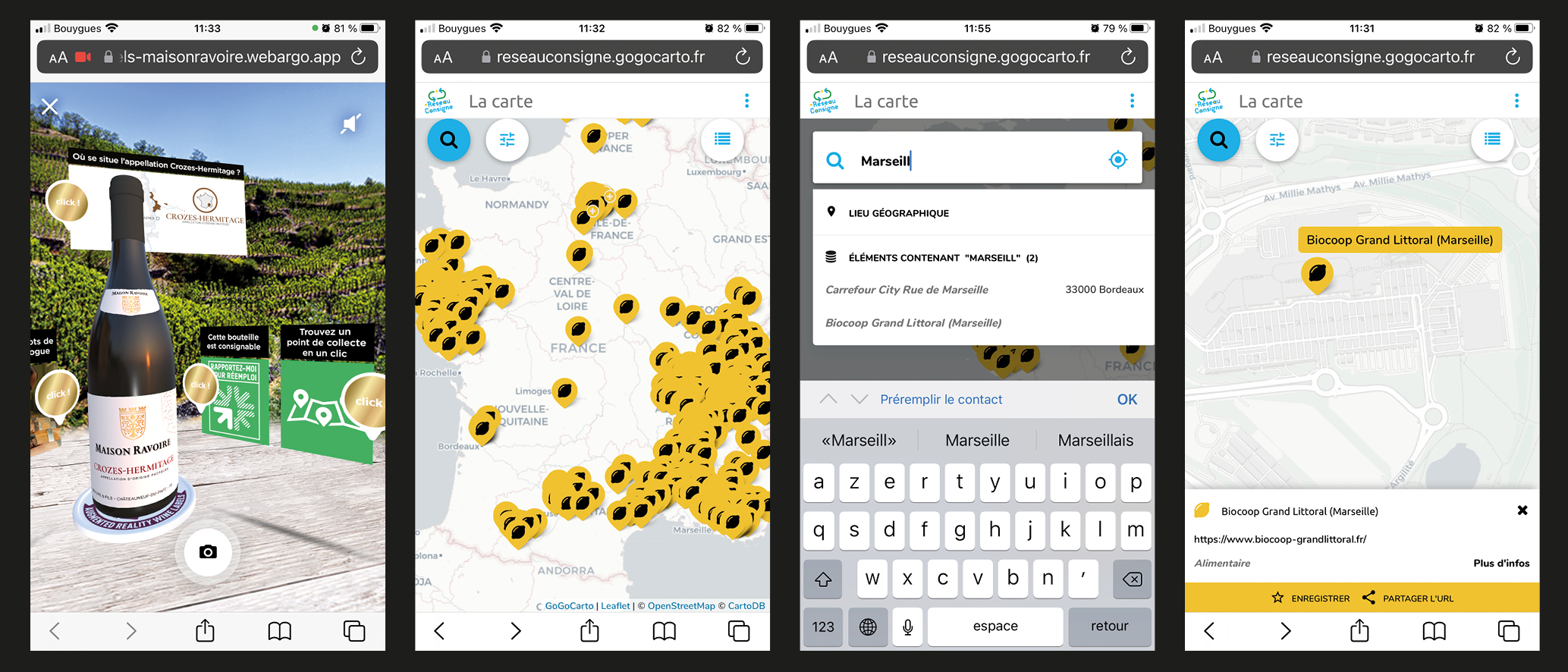 WebAR to help re-use wine bottles with geolocation!