---
LATEST NEWS FROM THE GUIDE HACHETTE DES VINS 2021!
Published on Oct 22, 2020
Great novelty in the Terre de Vignerons catalog, the Petit Verdot cuvée from the SINCE 1935 range won over the jurors of the famous Guide Hachette des Vins, 2021 edition!
Share via email
ARWL.CO 1935 Petit Verdot 1 Etoile guide Hachette 2021
---
It obtained a 1 Star distinction: find the tasting commentary in Augmented Reality by scanning the label enriched by ARwinelabels and always with our favorite SnapPress partner application!
Available since the Wine Fairs at Carrefour, Market and Proxy with the 2 other vintages SINCE 1935, Malbec and Carménère, for less than € 5, it is certainly a good deal, as Jacques Dupont, journalist and taster Le Point wrote!
Alcohol abuse is dangerous for your health, consume in moderation.
Other medias related to this post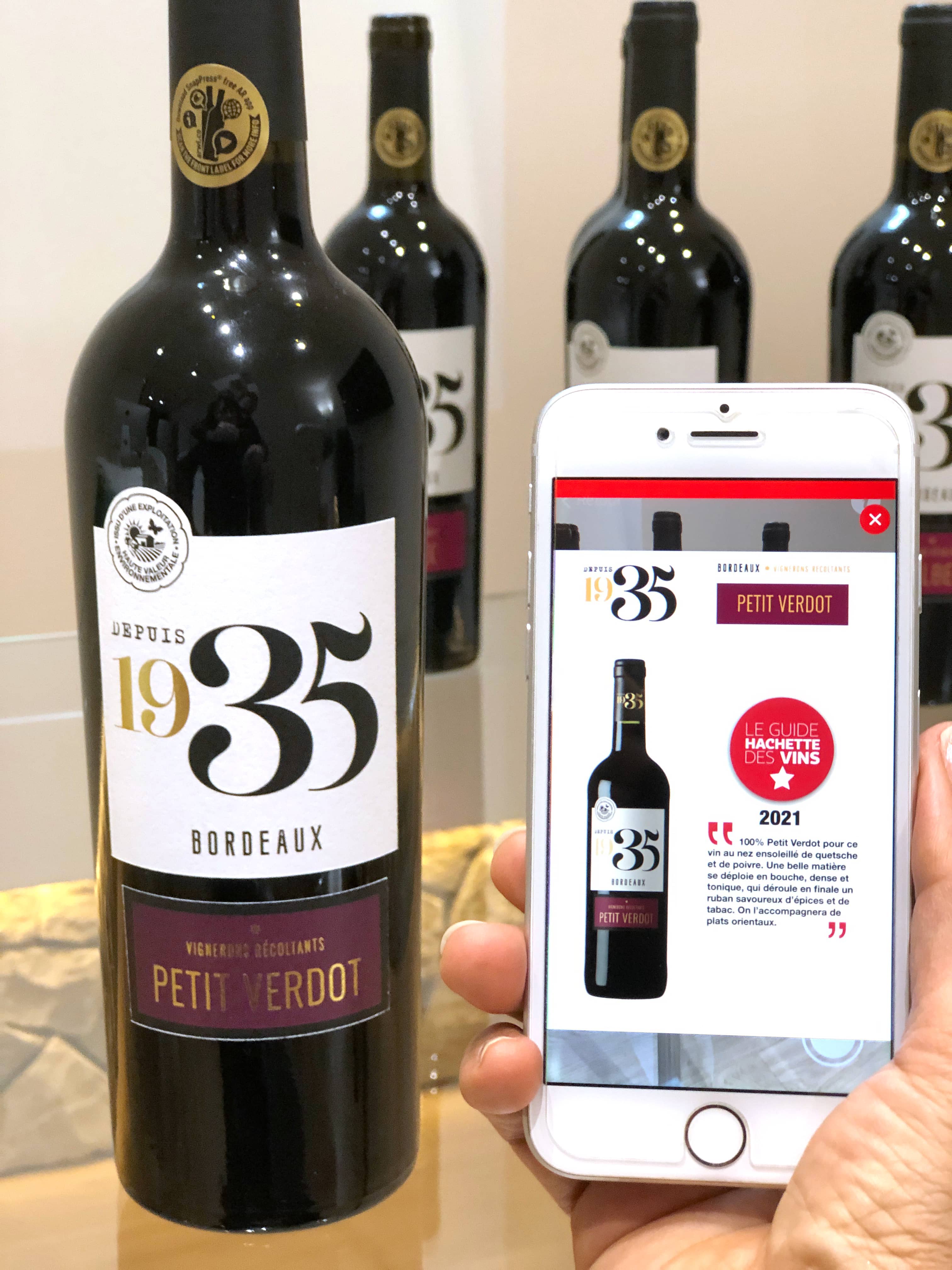 ARWL.CO 1935 Petit Verdot 1 Etoile guide Hachette 2021